Build Your Connection With us
Subscribe to our newsletter to get latest updates and posts about our realtime offers and more
When getting ready for the year ahead, it's a good idea to fill in the gaps in your software collection, especially when there is so much good software you can now get online for free.
Beware however – not all "free" things are really free. First, of course, you should avoid cracked versions of payware, because that can get you into trouble in more ways than one. Another thing to watch for is that some free software is supported by ads, while other software may have undesirable behaviors such as tracking what you do online.
In this guide, we've focused exclusively on titles that are 100 percent free, easy to find, useful, productivity boosting, and devoid of any malicious or annoying "extra" content. You may not need all of these applications, but this list is sure to include some titles that will help you work better in some way.
1. Portable Apps
PortableApps.com is the world's most popular portable software solution which allows you to take your favorite Windows software with you. It works in any cloud drive folder (Dropbox, Google Drive, OneDrive, etc), on any portable storage device (USB flash drive, memory card, portable hard drive, etc), or from your local hard drive. With millions of users all over the world and a full collection of open source and freeware software (as well as commercial software), PortableApps.com is the most complete solution for life on the go.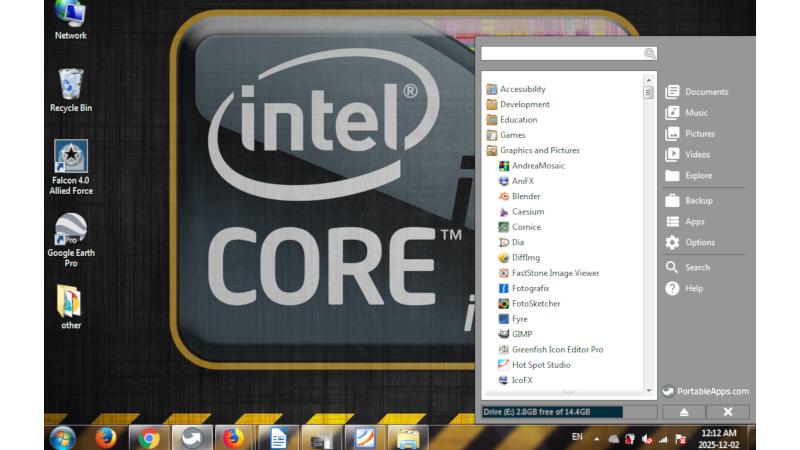 2. Gimp
Gimp (GNU image manipulation program) is one of the most popular and open-source graphics design and photo editing tools. It is a featured-packed graphic design suite and image editor. This tool is the same as Adobe photoshop layout. A fantastic tool for any beginner or advanced designer who primarily works with photos.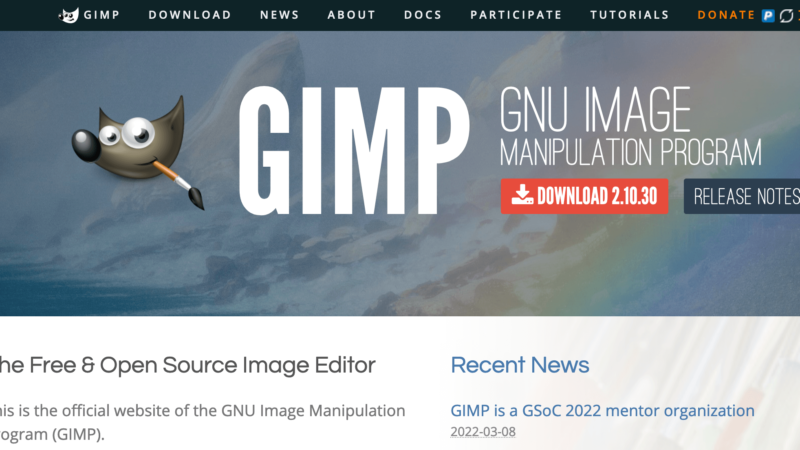 It is a counterpart to Adobe Photoshop. If you are creating a digital painting or adjusting photos and compositing various elements, it is fantastic. Of Course, it doesn't have all the features like photoshop, but whoever created this software has an enormous number of volunteers from across the world.
Highlights
Packed with filters, masks, layers, and brushes
Extend the features with the extensions
Advanced photo editing features
Truly inspirational designs are created. It means to render the flexibility to transform images the way you like them.
An enormous number of graphical design elements, logos, interface components. It also contributes to top-notch color management features to ensure high fidelity color management.
Build Your Connection With us
Subscribe to our newsletter to get latest updates and posts about our realtime offers and more
3. Blender
For a free application, Blender is huge on features. Most users will put it to work for what it was originally designed for, which is 3D modeling. However there is another important thing you can do with Blender. It provides a full-featured non-linear video editing system which supports all kinds of features normally found in expensive stand-alone video editing software.
It's even good enough that it has been used to make feature length movies by major studios. The main competitor in the free of charge video editing space is DaVinci Resolve from Black Magic Design, but that has much steeper hardware requirements, is built with proprietary code, and has more restrictions on what you're allowed to do.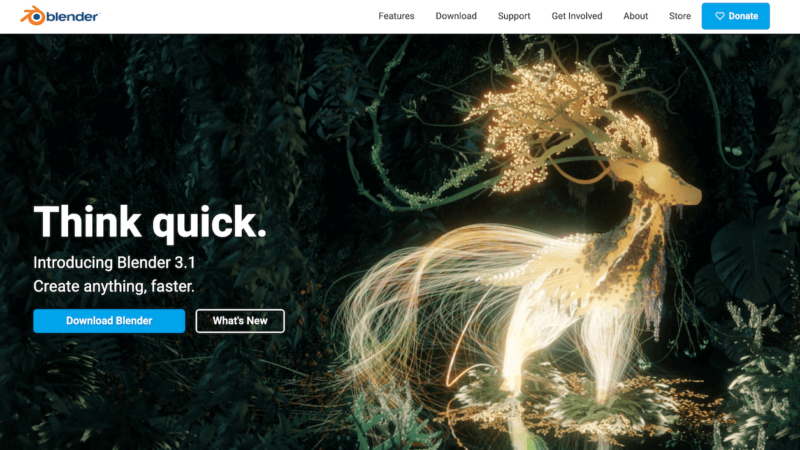 Blender makes it easy to do all your 3D modeling, 3D and 2D animation, video editing, and more. It's free, open source, easy to use, portable (on Linux and Windows), and works like a charm. On the negative side, there's a steep learning curve, but you'll get that with almost any professional 3D modeling software. The big difference here is the $0 price tag, huge support community, and total freedom to install it any way you want.
You can get your copy from the official Blender website or download it through Portable Apps. Blender is also included with most Linux distros. There's an OSX version, too.
4.
Inkscape
Inkscape is much like Adobe Illustrator and Corel Draw. It is also one of the most powerful tools available free to everyone. It is also known as the counterpart of vector graphics creator Adobe Illustrator.
Inkscape basic and default file format is in Scalable Vector Graphics (SVG). Inkscape is available for Linux, Mac, and Windows operating systems.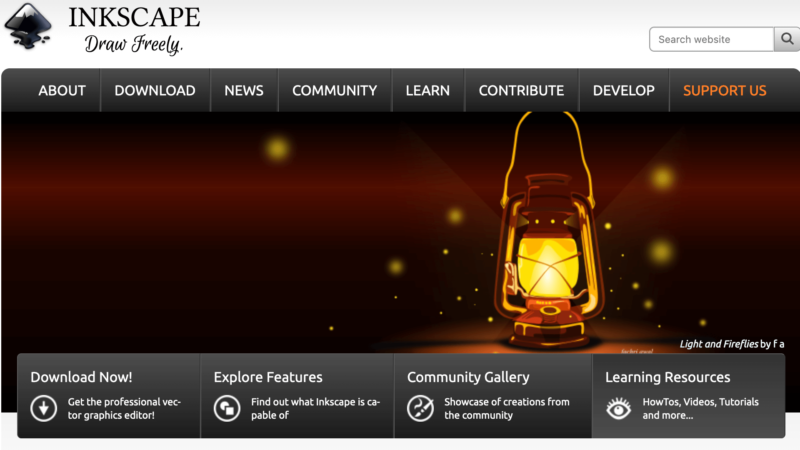 Highlights
Styling objects
Supports various types of file formats
Operation depends on the path.
Manipulation in the object can be done effectively.
Ease of documentation
Flexible user interface
5.
Dia
Drawing technical charts and diagrams is made easier with Dia. It's quite easy to use and has all the tools you need to make complex technical diagrams quickly. There are basic drawing shapes in the top left corner of the toolbox. The center of the tool box is where all the special items are located for the selected diagram type you're currently working on. The list of types includes:
assorted shapes
flowchart symbols
UML diagrams
electric / electronic circuits
BPMN diagrams
chemical & engineering symbols
Cicso computer and networking diagrams
civil engineering diagrams
cybernetics diagrams
database design diagrams
entity-relationship (ER) diagrams
function structure (FS) diagrams
Grane & Sarson symbols
GRAFCET diagrams
jigsaw charts
ladder diagrams
lighting charts
logic charts
isometric map elements
MSE diagrams
common network symbols
pneumatic / hydraulic charts
SADT/IDEF0 charts
specification and description language (SDL) chart
Sybase symbols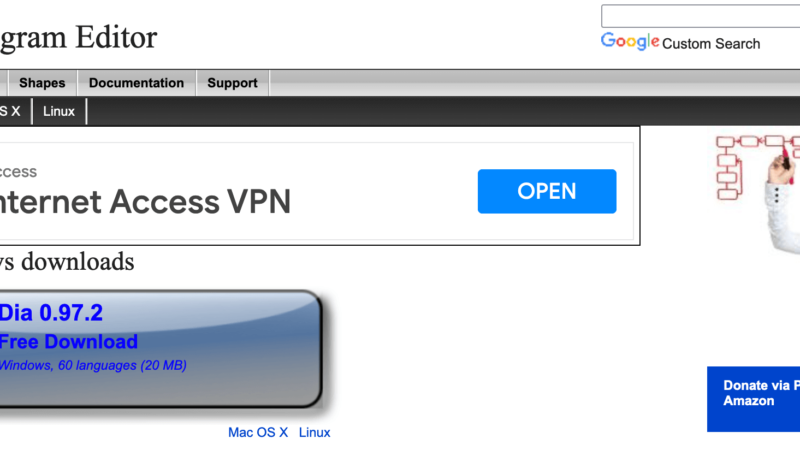 To create any kind of diagram, simply place elements on the drawing area and then use connectors to join them together. You can get your copy from the official Dia website, or download it from Portable Apps. The software is also available for OSX.
Build Your Connection With us
Subscribe to our newsletter to get latest updates and posts about our realtime offers and more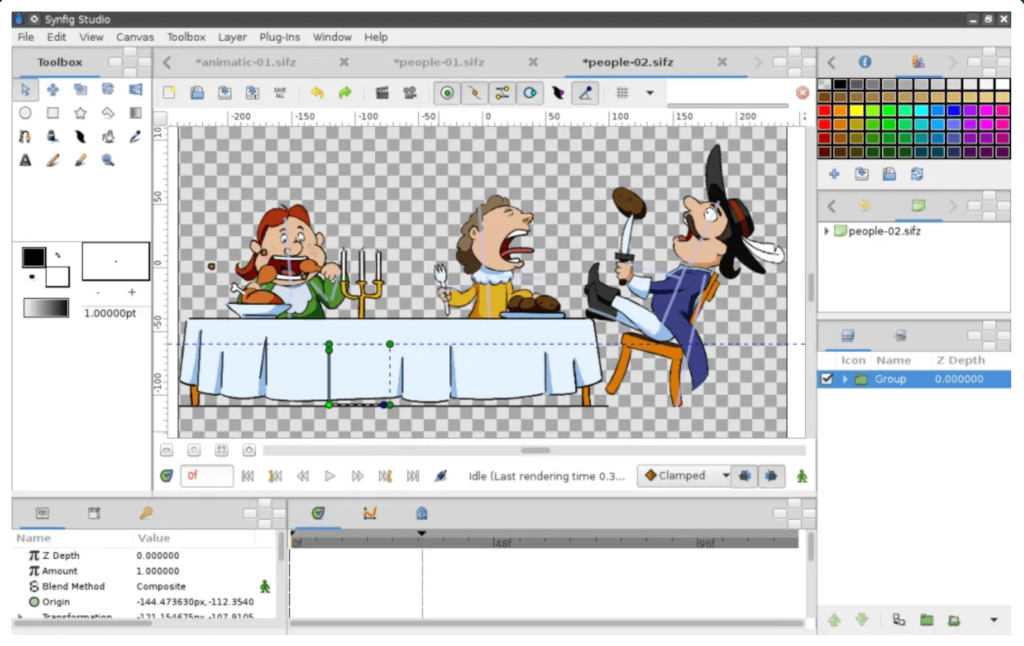 Available on Windows, OSX, and Linux,
Synfig Studio
is a 2D animation software for all creative enthusiasts to bring their designs to life. Depending upon your drawing style, you'd be able to achieve just about any kind of vibe of animation you're aiming for.
Check one of the complex animations created with this software:
You can also create something light-hearted and simple if that's your forte. As I said, it all boils down to what you're looking to create, and consider it a nod from Synfig Studio.
Talking about the features, it gives you complete control over your vector artwork right from importing it to exporting the finished product. You can duplicate shapes, work with over 50 layers, add filters and apply gradients.
Apart from that, you can totally take over the bone system to accurately structure your design so that their movements look the way you want them to look. This can be easily achieved by utilizing their Skeleton Distortion layer, which helps you to apply complex deformations to bitmap artwork.
You can choose from two different versions – Stable and Development. The former is the one that's well-tested and proven, while the latter is the newer one that has experimental features and additional bug fixes. Both of them are free to download as this is open-source software.
As the name implies, Pencil2D is a drawing software for designing hand-drawn animations using bitmap and vector graphics. It is straightforward to use, and it is integrated with a clearer interface and equipped with high-end animation tools.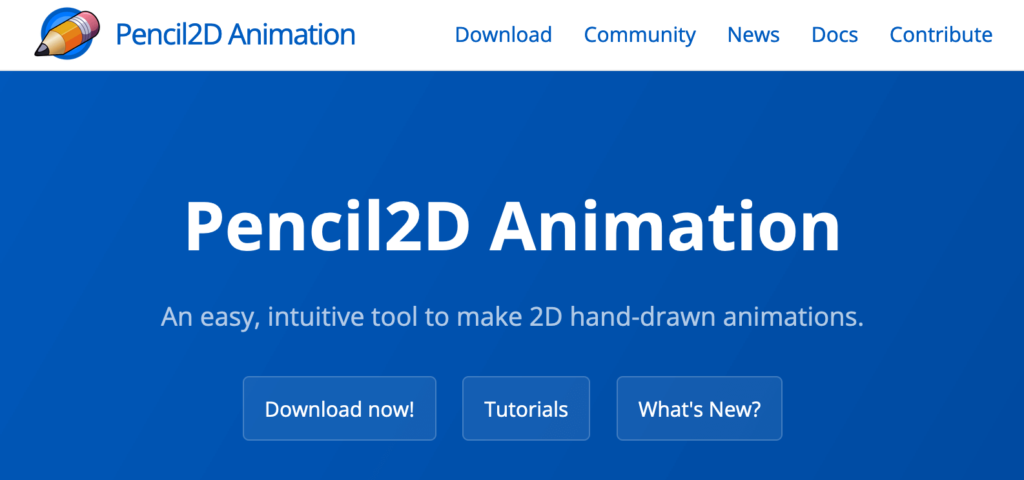 Pencil2D takes over from Inkscape when you need longer and more complex 2D animations. It fills a similar role to Adobe Flash, but is considerably better for making feature length 2D animated films.
It contains all the tools you need to create professional quality animated cartoons. Paired with a decent graphics tablet, or even hand drawn images scanned in, you can bring your images to life with Pencil2D.
Build Your Connection With us
Subscribe to our newsletter to get latest updates and posts about our realtime offers and more
Skencil is a vector drawing application. It is available in Linux/Unix/GNU-like operating systems. It enables us to create some great diagrams and illustrations and useful drawings. Skencil is built with an interpreted language, i.e., python, and it is very high-level object-oriented.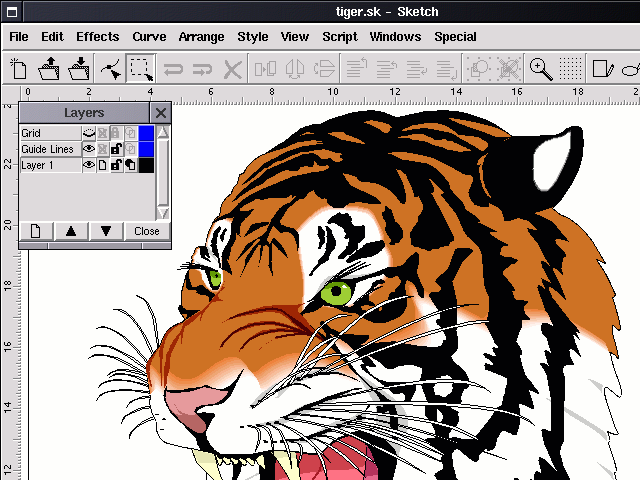 Highlights
Ease of use.
Gradient fills
Write EPS files
Blend Groups
Transformed images and text
Advanced rectangles and curves etc.
9. Greenfish Icon Editor Pro
This is both an icon editor and icon extractor. It only works on Windows (but may run on Linux with WINE or POL). It is able to extract and create Windows and Mac icons.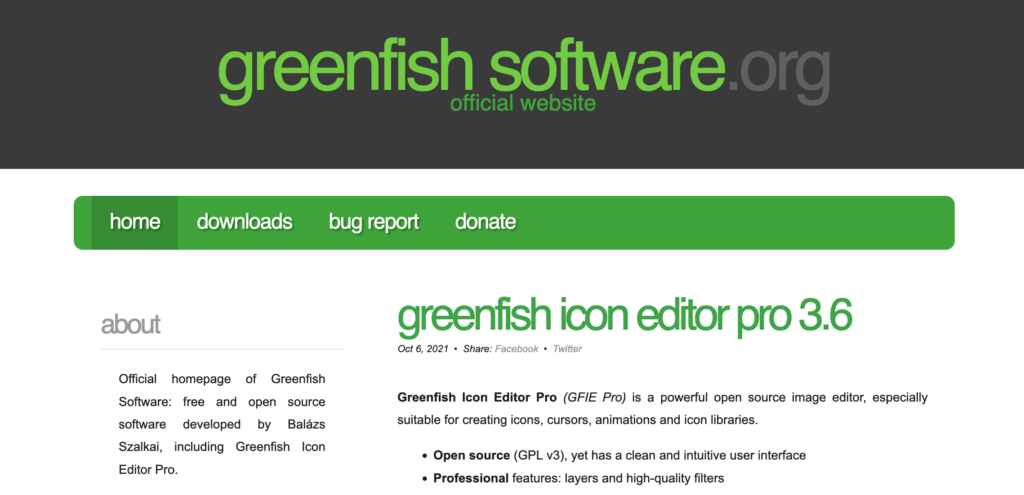 There are plenty of different ways to create and edit icons, but this simple tool makes the whole process a breeze. Depending on your skill in operating it, the software is capable of producing icons with a crispness and vibrancy that is rare in icon editing softwares.
The best way to get this software is through Portable Apps. The official site for the software has been on and off for a long while.
SVG-Edit can help to create vector graphics within the browser without any additional software installation on your system. It is a cross-browser javascript graphic design tool.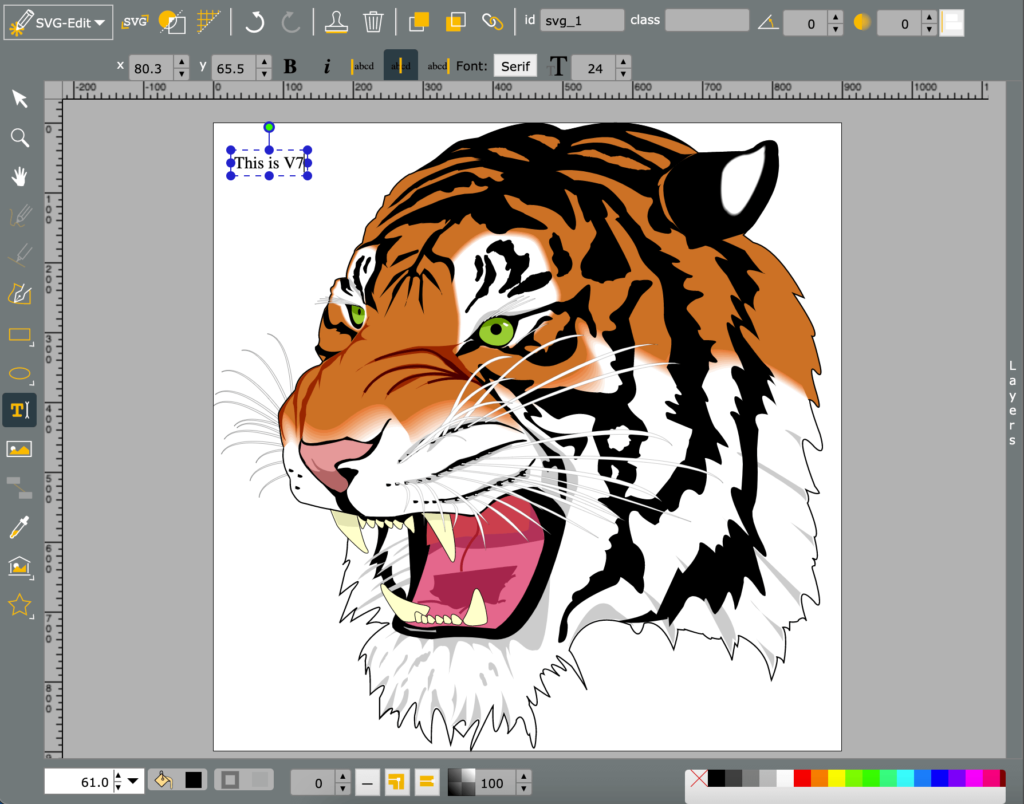 SVG-Edit consists of two interfaces, which include svgcanvas.js and svg-editor.js. These two components work mutually to create effective vector graphics.
As digitalization across the globe has been increasing over the years, it clearly shows that the demand for the graphic and web designing industry will be high. Choosing the right tool that suits your business needs will give you the best results.
You don't have to spend a fortune to have access to software that will give you truly professional results. In the end, your skill as a user is far more important than the software tools that you use for the job. What can be said is that using the right tools for the job will always make it easier than using the wrong tools.
Traditionally people have held the view that free software can never be as good as paid software, but the quality of free software is improving all the time, and because they're free, you can experiment with them at no financial risk. So why not give some of these free software applications a try? You may be surprised at the quality, and you can potentially save yourself some money if they manage to meet all your requirements.
Build Your Connection With us
Subscribe to our newsletter to get latest updates and posts about our realtime offers and more